Dochula is not unknown to Bhutanese as well as the tourist visiting Bhutan. The panoramic beauty with 108 chortens is a must-visit for anyone travelling to Bhutan.
However, there are hidden surprises for those who take the less trodden path near this tourist hub. There are eleven man-made caves with eleven different paintings of gods and goddesses in the hope of providing sanctuary to those who see a moment of peace to meditate away from the bustle of life.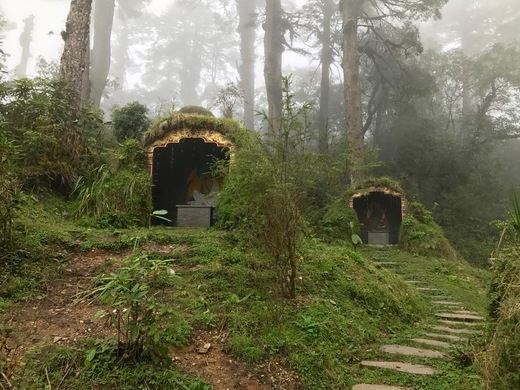 These hidden caves were built to commemorate the 60th Birth Anniversary of the fourth king of Bhutan. Her Majesty Ashi Dorji Wangmo's vision made the construction of these small caves possible.
The construction started in 2015 and was completed in 2017. It was inaugurated by Ashi Dorji Wangmo Wangchuck and Dasho Truelku Varotsana Jigten Wangchuck.
These caves were mainly constructed to provide a reprieve to those who sought to meditate and find some relief from the daily busy life.