Namgay Artisanal Brewery is located in Dumsibu, paro. Dorji Gyalthshen, with a vision to create a contemporary and hearty beer culture with an added nostalgic local tinge, founded this brewery in Bhutan.
It is a very popular place among tourists and the youths fond of the drink. The place brews different kinds of beer depending on the likes and desires of their customers. Some of the most popular drinks include Apple Cider and six variants of beer, namely red rice lagers, craft beers, pilsners, pale and dark ales, milk stout and wheat beer reliant on the taste buds and palates of the buyers.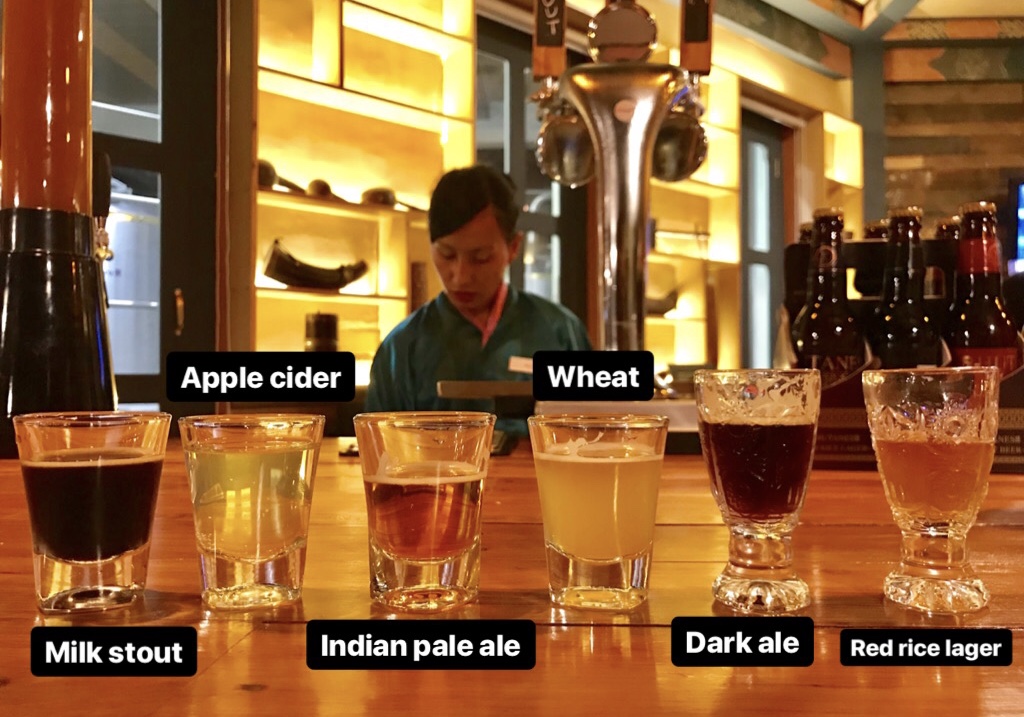 The Bhutanese ingredients added to it make the beer more pleasing and unique to the taste. You can even taste the 5 unique versions at less that 5USD per person, What a deal!
Namgay Artisanal Brewery also serves various Bhutanese Cuisines and snacks that can unfailingly complement the chosen drinks. The place, besides the marvellous food and drinks, also provides a spacious ambience with a wonderful view of Paro valley.
It doesn't end there! Live music during the weekends is another added entertainment for visitors. It is definitely a must-go whether to unwind after a long day at work, or even simply for a get-together with friends!